Kabe Van
The best equipped van on the market.
Equipment
A real premium Van, built in Sweden
Built on the Mercedes-Benz Sprinter
Active Safety Systems
6.90 meters long with a raised roof: the headroom in the living area is no less than 196 cm
Mercedes 4-cylinder diesel engine of 163 hp, Euro-6 environmental class.
Rear-wheel drive, four-wheel drive is also available as an option
Communication with digital services
4 seats with seat belt + 4 sleeping places
The built-in values, comfort and conveniences of a KABE
Unique insulation method!
For use in all seasons – just as good in summer as in winter
Underfloor heating with water circuit, double floor and extra convectors
Thermal curtain at sliding door and back door
Insulated tanks
The award-winning Smart D . electrical system
Compressor refrigerator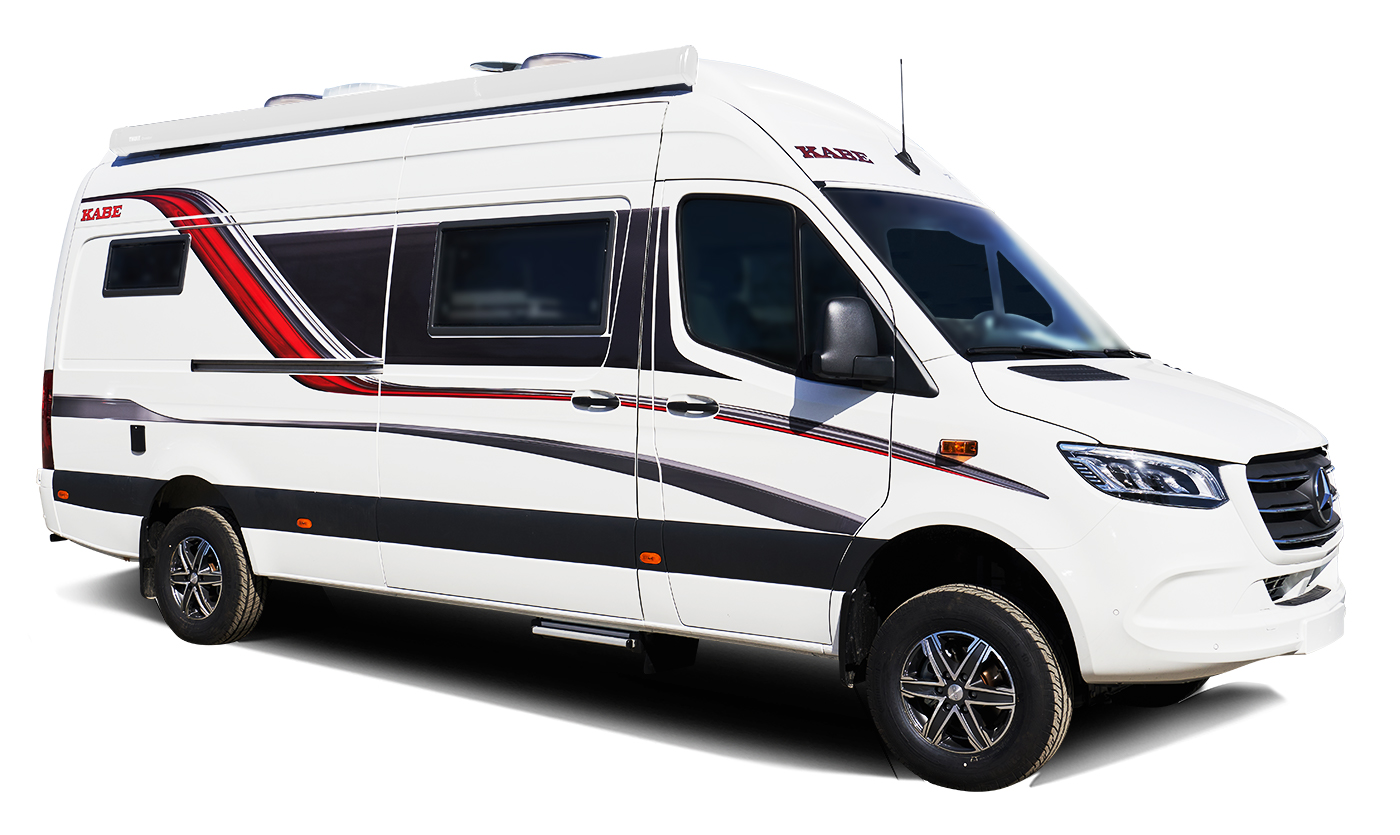 KABE Van 690 LB 2WD
KABE builds its new Van on the Mercedes-Benz Sprinter – top quality you can rely on. This vehicle communicates on a whole new level with, among other things, built-in digital fleet services. It is also equipped with the completely new operating system MBUX with intelligent voice control.
Maximum permissible weight: 4,100 kg
Total length: 6.970mm
Inner length: 4.307 mm
Sleeping places (excl. seating groups): 2 pcs
Actual offer